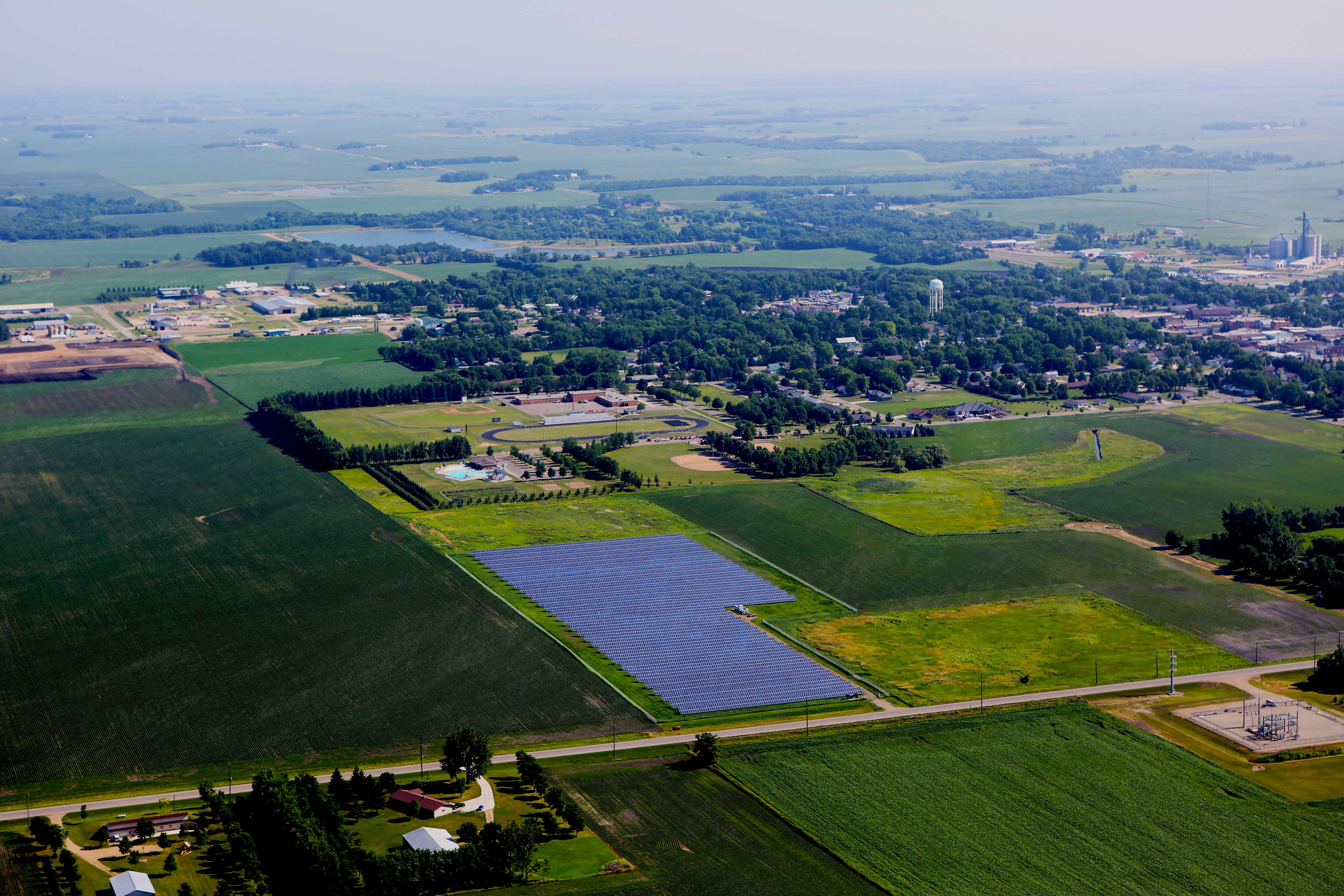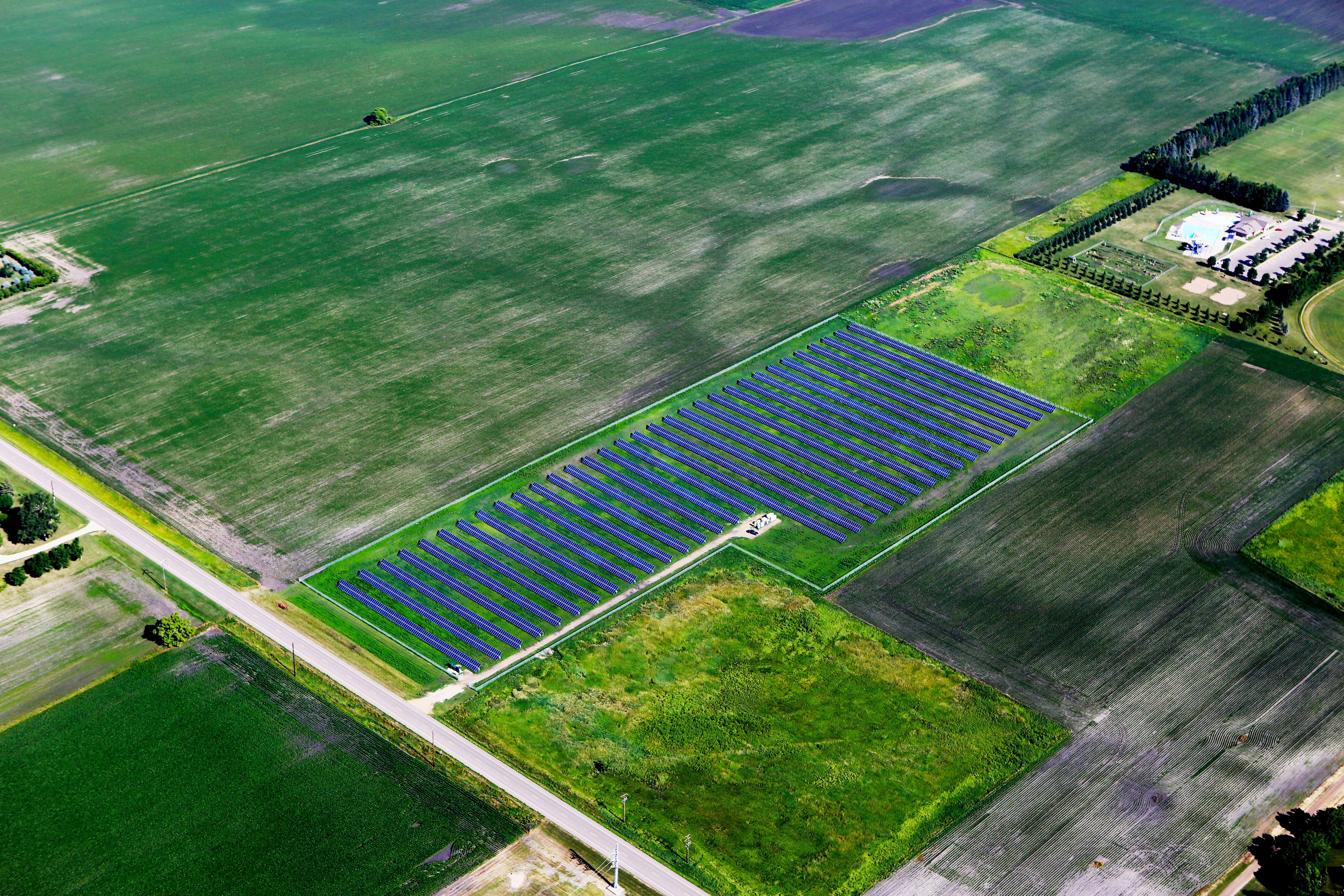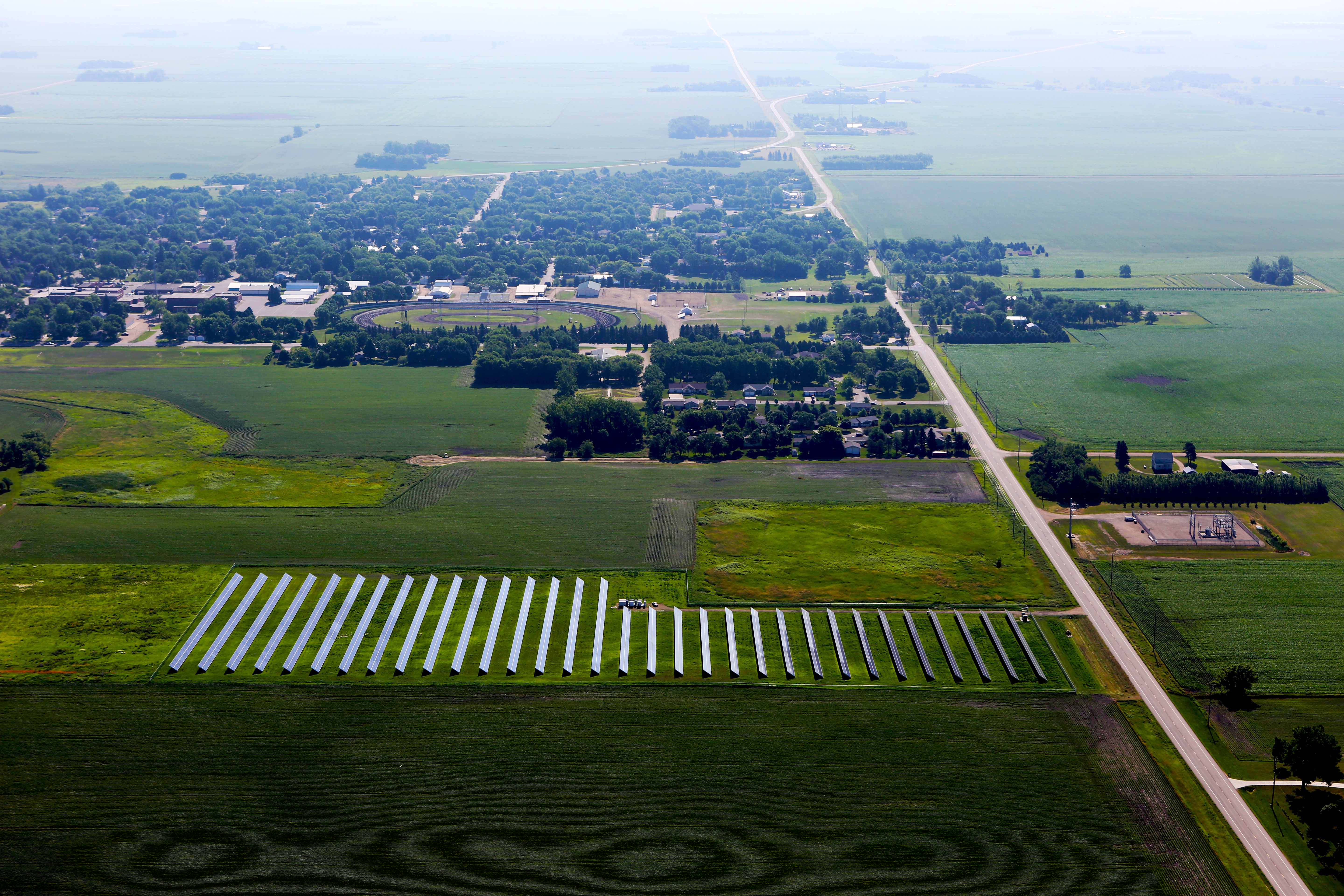 PROJECT DETAILS
Overview
The Slayton Solar Project was developed by Ecos Energy in partnership with the Xcel Renewable Development Fund. Partial "project funding provided by customers of Xcel Energy through a grant from the Renewable Development Fund". With this grant, Ecos Energy was able to successfully develop Minnesota's largest photovoltaic solar project and one of the largest of its kind in the upper midwest.
Slayton Solar is a ground mounted 1.66 MW (ac) solar generating facility which provides enough energy to power 325 homes and offsets carbon emissions equal to that of over 550 automobiles. For more information regarding the project, including real-time production data, visit
www.slaytonsolar.com
.
Details
Installation